HI Everyone,
I would really appreciate if you are going to purchase a planner from Erin that you use
my affiliate link here
as that will give both of us a $10 credit to them.
I'm hoping when this video goes live Black Friday Sales will still be on, If not, their items are a great price anyway.
I printed the image onto PPS Sticker Paper which I purchased from our local stationary shop, I then fussy cut the image using EK Success Cutterbee Scissors.
I coloured the image up using Prismacolor Pencils, I will have a full list below of all the pencils I have used, then I coated some sections in Wink Of Stella Clear Glitter Brush.
I created some Christmas Sentiments of my computer using some fonts I downloaded, I also printed these onto the same sticker paper, then trimmed the sentiments down using my Tim Holtz Guillotine.
I used lots of stickers from my 2020 Erin Condren and also from previous years EC Planners, I recoiled all my old planners and took out the pages I didn't use (including the stickers) and put them into my current planner.
Using some old washi tapes (seriously some of them must be like 10 years old haha), I decorate the pages in my planner then added in my image and sentiments.
I hope you have enjoyed my post today, if you have any questions feel free to send me a message or contact me via facebook (all links can be found below).
Watch the You Tube Video Here
Products Used On My Card (Affiliate Links Used Where Possible)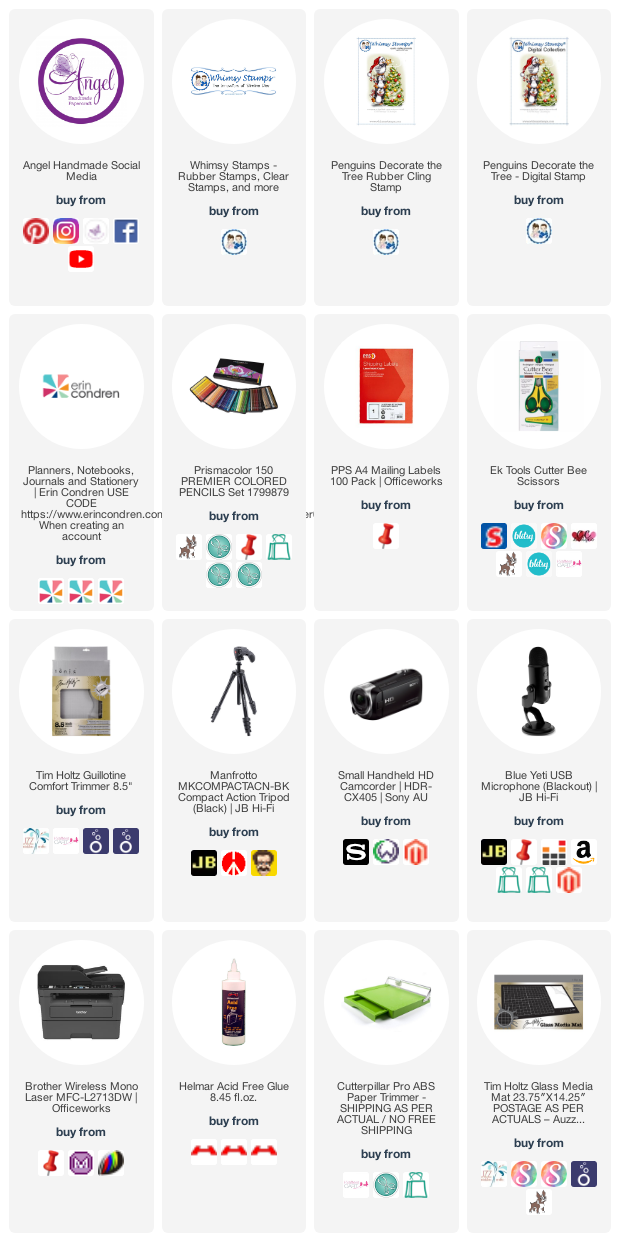 Copic Markers Used
Thanks for stopping by, Deni
CAMERA SET UP - FOR YOU TUBE VIDEOS ONLY
Blue Yeti Microphone
Sony Handycam HDR CX4-05
Tripod – Manfrotto MKCompactaCN-BK
S O C I A L MEDIA
B L O G :
https://ldli.co/e/3xky6x
I N S T A G R A M :
https://ldli.co/e/5dn20x
YOU TUBE:
https://ldli.co/e/ej5l90
F A C E B O O K:
https://ldli.co/e/mjxn2r
PINTEREST:
https://ldli.co/e/2l9zom
I was a 2018 Ambassador for Copic Marker Australia and NZ